Attention Growers!
The 2023 Prize Stucture is finalized.
At the bottom of this page you can find pdf's of the charts, rules for each day, registration forms and GPC links. We can't wait to see you!
NOTE: We have change rule #11 - the biggest pumpkin entry each day is asked to stay until the festival gates are closed (6pm Sat.; 4pm Sunday). The public and media want to see and talk to those growers. It is our hope all growers will remain to show off their specimens to the public!
Saturday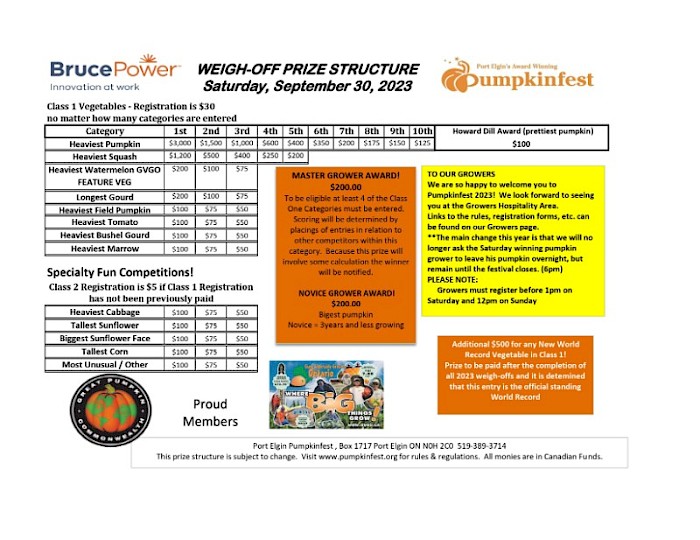 Sunday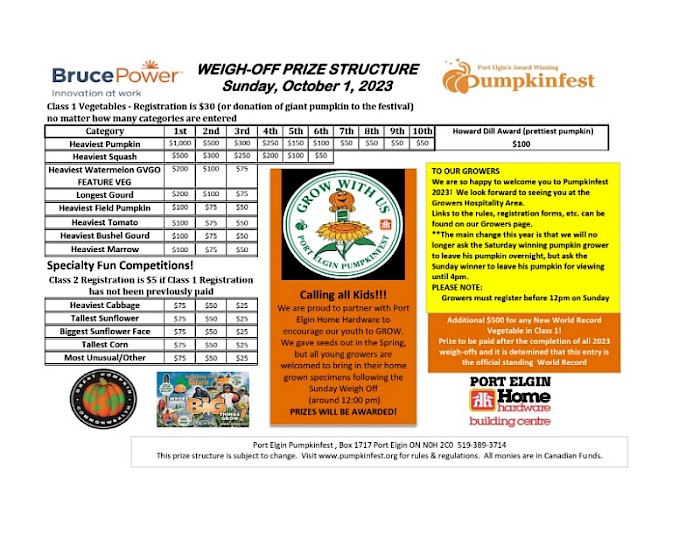 REGISTRATION SHEETS - (We do have these available at Registration, but if you want ot fill it out and save some time, feel free to print and bring with you.)
2023 SATURDAY REGISTRATION SHEET
2023 SUNDAY REGISTRATION SHEET